Mariage à la ferme de bon espoir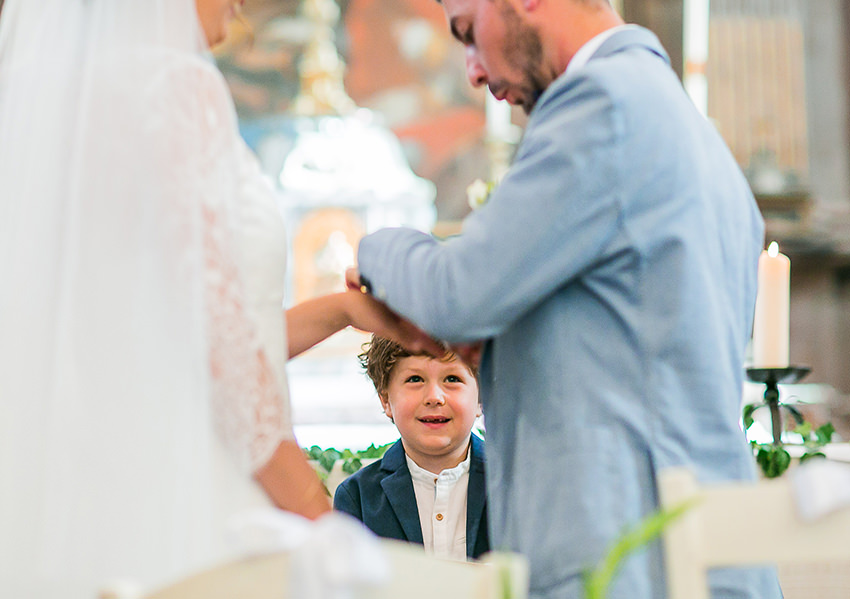 Mariage à la ferme de Bon Espoir
Un samedi de septembre, en Bourgogne…
J'ai rencontré Camille et Patrice l'été dernier sur un mariage d'amis à eux. Lorsque Camille me contacte début 2016, j'ai déjà bouclé ma saison et n'avais pas prévu de prendre de mariage supplémentaire. Et puis nous discutons. Ils ont décidé de se dire oui à la Ferme de Bon Espoir, veulent un mariage un peu vintage, un peu fun et surtout très authentique.
C'est pourquoi tout a été pensé en ce sens. D'abord, la (magnifique) robe de la mariée a été dessinée par une amie. Lorsque l'église est finie, le joyeux cortège se diriger vers la maison du grand-père de Camille qui accueillera une partie du vin d'honneur. Ensuite, pour les photos de couple nous nous échappons en pleine nature, où la tante de Camille s'est mariée quelques décennies plus tôt. Enfin il y a beaucoup d'enfants ce qui est de plus en plus rare sur les mariages. Et parce que ce sont des enfants, ils s'appliquent à mettre un joyeux bazar dans les accessoires du photobooth ou à escalader les murs. Bien que ce ne soit pas toujours le plus reposant pour les parents et le mariés, c'est juste magique!
Des valeurs que je partage et un régal à photographier…
Qui plus est, Patrice travaille dans l'univers de la vidéo. Et le couple à un sens du détail et de l'esthétique indéniable qui rend la journée magnifique.
Les bonnes idées :
Le photobooth version géante avec la bouée flamand rose dont le succès aura été dingue
Le cortège piéton qui assure une super ambiance dans l'assemblée
Le dress code rétro pour tous les enfants et pas uniquement pour les enfants d'honneur
Les poissons rouges dans les bocaux de la déco de table
Le choix du lieu vraiment isolé pour les photos de couple, qui offre un (vrai) moment en amoureux
Les bonbons de notre enfance en cadeau d'invités, pile dans le thème et tellement jouissif
---
Weeding at la Ferme de Bon Espoir
A Saturday of September, in Burgundy …
I met Camille and Patrice last summer on a wedding. When Camille contacted me in early 2016, I had already completed my season and therefore had not planned to take any extra marriage.
But the couple wanted a day a little vintage, a little fun and very authentic. Since everything has been thought in the way I love weddings, I decided to say yes.
Therefore, every detail as been thought in this direction. First, the (beautiful) dress of the bride was drawn by a friend. Then, for the couple's pictures we escaped in full nature, where the Camille's aunt got married a few decades ago. Finally, there was many children which is becoming rare on weddings. Although this is not the most relaxing time for parents, it's just makes magical images!
Good ideas:
Photobooth version XXL
Pedestrian procession which ensures a great atmosphere in the assembly
Retro dress code for all the kids
Goldfish in the jars of the table decoration
Candy from our childhood as a gift from guests, stacked in the theme and so enjoyable