mariage au chateau de pruzilly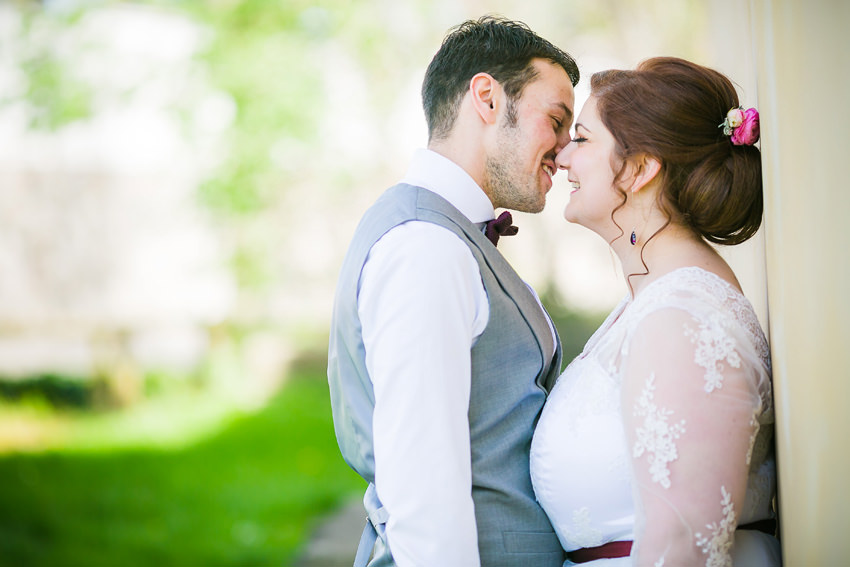 Mariage à la Mairie
Il y a parfois des rencontres qui sont faites pour ne pas être ratées… Il y a deux ans de cela, Marjolaine et Corentin me contactaient pour leur mariage au chateau de Pruzilly.
Marjolaine, c'est le feu. C'est des rires, une volonté de fer et un caractère bien trempé. C'est aussi une femme d'une bienveillance incroyable, soucieuse des autres et des détails. Vous connaissez forcément quelqu'un comme ça. Le genre de personne pour qui on ne s'en fait jamais vraiment parce que leur personnalité est tellement riche et enthousiaste que la vie leur sera forcément favorable.
Corentin, c'est la force tranquille. Le fan de lego et de sa femme, qu'il adore et pour qui il est prêt à tout. Corentin c'est celui qui ne parle pas beaucoup de prime abord mais dont on sent vite l'influence. Un peu comme Marjolaine, une des premières qualités qui sautent aux yeux est sa gentillesse. Sa force tranquille aussi, son humour assez vite prennent le dessus sur le reste. Atout incroyable pour l'organisation de ce mariage en deux temps, avec beaucoup (vraiment) de fait mains. Des DIY à tomber et à des idées à piquer. Ce petit couple qui m'annonçait lors de notre première rencontre que leurs cadeaux d'invités serait du fromage, « parce que c'est cool ». Je les ai trouvés géniaux. Totalement.
Je me suis régalée à chacune de nos rencontres et vous allez découvrir ici un peu de leurs journées de mariage.
La mairie tout d'abord, celle du village de leurs parents. Là où ils se sont rencontrés, là où ils se sont embrassés la première fois, dans l'escalier qui monte. Des proches uniquement. Mais les gens qui comptent. Et même la meilleure amie qui suit par skype la cérémonie car le voyage n'aura pas été possible et qu'on entend renifler aux moments émouvants.
La robe de Marjolaine, faite sur mesure par une amie, les bijoux réalisés par le papa, bijoutier. La nièce de Corentin et ses chaussures rouges, les blousons de bicker et de l'amour à foison. Voilà comment je résumerais ce samedi.
Mariage au Chateau de Pruzilly
Arrivé le 18 juin, je retrouve mes amoureux pour leur mariage au chateau de Pruzilly. Après la mairie que j'avais déjà adorée, autant dire que j'attendais ce mariage avec impatience… D'autant plus que Pruzilly est un lieu que j'affectionne tout particulièrement. D'ailleurs, n'importe qui ayant l'occasion de rencontrer ses propriétaires, tombera forcément sous le charme de ce couple dévoué et particulièrement professionnel.
Nous voilà donc au chateau. Dehors, les témoins s'activent avec la cérémonie laïque qu'ils ont totalement organisée. Jusqu'au banc créé de toutes pièces par des amis des mariés à partir de palettes. Dedans, mes amoureux sont étonnament calme – bien qu'ils aient toujours été cool, là on les sens tellement détendus. Heureux en fait. Parce qu'ils sont là, qu'il y a le soleil aussi, les amis, la famille…
Ils auront joué, avec succès d'ailleurs, la touche de l'originalité jusqu'au bout.
D'abord la déco entièrement réalisée en DIY. Lancé non pas de bouquet, mais de lego et non pas par les filles, mais par les hommes. Une pièce montée de fromage, un gâteau réalisé par le frère de la mariée, pâtissier dans les îles…
En fait, vous allez découvrir ci-dessous un mariage plein de charme, de spontanéité, de sourire et d'amour.
Merci encore à vous 2, je me suis régalée! <3
---
Town Hall Wedding
Sometimes you meet people you are glad you didn't miss. Two years ago Marjolaine and Corentin contacted me for their wedding at the Château de Pruzilly.
Marjolaine is the fire. She is all laughs, an iron will and a strong temper She is also a woman attentive to others and detail, we all know someone like that. The kind of person you really not worry about because their personality is so rich and enthusiastic that life can only be favorable.
Corentin has a quiet strength. A fan of Lego and of his wife to be, whom he adores and for whom he will do anything. Corentin is one who doesn't talk much at first glance but for whom one can quickly fall under his influence. Like Marjolaine what is most striking is their kindness, and their good humor overcomes the timidity. A strong organizer of this two steps ceremony with a lot of hand made. Great Ideas and DIY to steal. This little couple who, on our first meeting, announced that their guest gifts would be cheese because its cool. I find them great. Totally. I really enjoyed each of our meetings you'll see why as I take you through some of their wedding day.
First, off to the Town Hall of their parent's village. Where they met and where they kissed for the first time, on the stairs. Only close friends and relatives, all happy people. Even a best friend who attended through SKYPE because she couldn't make the trip.
Marjolaines' gown, hand made by a friend, the jewelry made by the father (a jeweler). The niece of Corentin in her shiny red shoes, biker jackets and love all over. That is how I would sum up that Saturday.
Château de Pruzilly Wedding
On June 18, I join the bride and groom for their wedding at Château de Pruzilly. After the Town Hall, already covered, needless to say I am waiting impatiently. More so because I specially appreciate Pruzilly. Anyone who has had the chance to meet the owners fall under the charm of this devoted and professional couple.
Here we are at the château. Outside the best men and brides maids are active with the non religious ceremony they totally prepared. Even the bench they made out of palettes. Inside the couple is particularly calm even for a couple usually cool, they seem relaxed. Happy in fact. Because they are there, the shining sun too, , friends and family….