Photographe pour femme enceinte : Séance grossesse en extérieur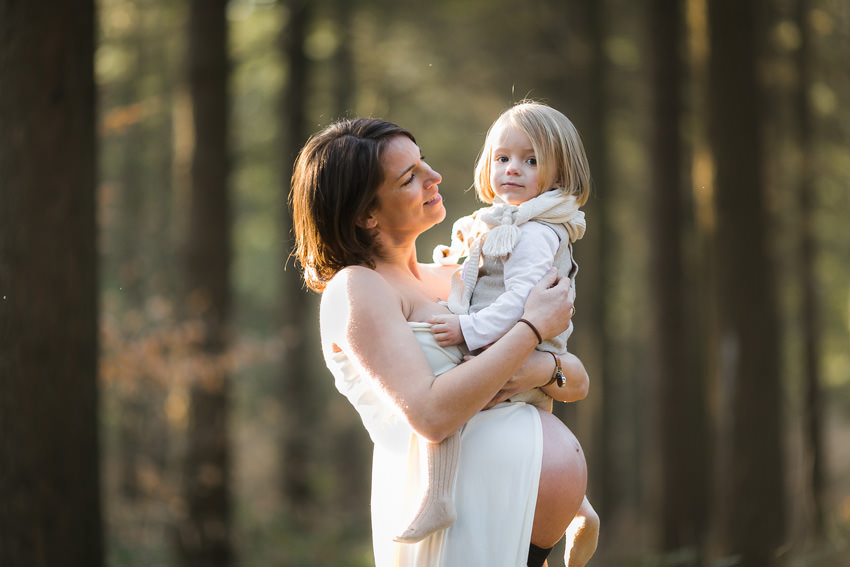 Photographe pour femmes enceintes à Lyon
J'ai rencontré L. et sa jolie princesse Agathe en tout début d'année dernière. La première bougie d'Agathe était une occasion rêvée pour s'offrir une séance portrait d'enfants et venir me voir au studio en plein centre ville de Mâcon.
J'ai tout de suite craqué pour ce duo de charme. La séance avait été quelque peu compliquée. Miss Agathe étant une demoiselle au caractère déjà bien trempé, il nous aura fallu patience et beaucoup de chansons pour arriver au bout, mais le résultat photographique, notamment du à l'intensité et la puissance du regard de la petite demoiselle est absolument génial. Et Agathe est, depuis ce jour, affichée en tirage grand format au dessus de mon bureau.
Vers la fin de cette même année L. m'envoyait un e-mail et m'annonçait (ravie) une grossesse surprise et une petite soeur annoncée dès le début d'année pour compléter sa jolie famille.
Je dis souvent ô combien que je connais ma chance d'avoir des clients d'une fidélité totale. J'aime tant retrouver les familles au fil des années qui passent, et cette sensation de les connaître de mieux en mieux. Voir les familles qui s'agrandissent, les enfants pousser et devenir des petits êtres indépendants est un privilège dont je connais la valeur.
L. voulait des photos ambiance nature et nous avons opté pour une séance au beau milieu de la forêt. Cette fois G. , le papa a pu se libérer et c'est donc cette petite famille au complet que je retrouve .
Si depuis des semaines il est compliqué de réaliser mes séances qui se décalent toutes les unes après les autres faute de ciel clément, au mois de mars, il faisait super bon. La lumière ce jour là était juste magnifique et la complicité de la famille évidente.
A la fin une petite photo de Mlle Diane, la nouvelle recrue de l'équipe (de choc).
Je vous laisse découvrir quelques images du bonheur!
---
I met L. and pretty her Princess Agatha in the beginning of last year. Agathe's first birthday was a great opportunity to come to me in my studio in the city center of Mâcon to realize a  child portrait session.
I immediately felt in love with this charming duo. Even though the shooting had been a little complicated. Miss Agatha as a character already well pronounced, it took us patience and a lot of songs to get to the end, but the photographic results, particularly due to the intensity and power of the gaze of the little lady is absolutely brilliant. And Agathe is since that day, displayed in large format print above my desk.
Towards the end of that year L. sent me an email and told me about her (happy) surprised pregnancy and that a little sister was announced for the beginning of the year.
I often say I know my chance to have clients with total fidelity. I love so much to trace families over the years that pass, and this feeling to know them better and better. See families expand, kids grow up is a privilege and I know its true value.
L. wanted photos in natural environment and we opted for a session in the middle of the forest.  This time, G., the dad was able to take time off and so is the whole family that I met.
For weeks it has been complicated to make my sessions, always delayed because of the sky caprice, in March, it wether was super good. The light that day was just beautiful and the complicity of the family obvious.
At the end a tinny photo of Miss Diane, the new recruit of that (great) team.
I let you discover some pictures of happiness!