Photographe lifestyle : reportage nouveau ne a domicile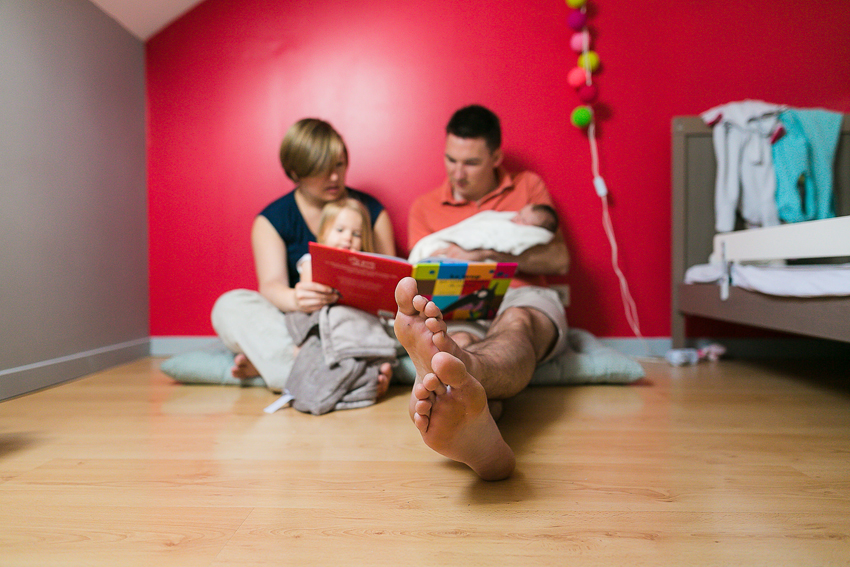 Photographe lifestyle : reportage nouveau né à domicile
Etre photographe lifestyle, c'est avant tout un métier de rencontres.
L'objectif de la photographie lifestyle est de réaliser des portraits plus personnels, intimistes et de s'assurez-vous que les clients vivent une expérience agréable au cours de la séance photo.
J'ai la chance de travailler avec des dizaines de familles grandes ou petites, et ce de manière occasionnelle ou régulières.
Les personnes que j'ai pu côtoyer ou rencontrer m'ont toujours nourrie, remplie d'énergie et d'envies. Je me souviens durant mes études, de mon épanouissement dans les stages, alors que de suivre les cours me demandait mille efforts.
J'aime profondément les gens, leur histoire m'intéresse, leur parcours, leur joie de vivre. Il y a beaucoup de beauté dans la simplicité du quotidien que j'ai la chance photographier. Bien souvent, mon est celui de la  petite souris qui observe, toujours bienveillante, les liens qui unissent ces personnes qui me font confiance pour photographier leur quotidien ou leur mariage.
Et parmi ces gens, il y a parfois des familles que j'a particulièrement plaisir à retrouver. M&A, c'est ça. Je les ai connus alors qu'ils n'étaient que deux, puis à trois. Et aujourd'hui à 4. La jolie Mila est venue agrandir cette joyeuse famille qui sait apprécier avec bonheur les choses simples.
Une maison aux volets bleus comme en Bretagne, des couleurs franches et affirmées qui donne envie de vivre heureux, un parquet qui grince et qui sent bon le temps qui passe, des histoires lues assis parterre dans la chambre tous les 4 réunis autant de souvenirs en devenir qui nourriront leur futur.
Bref, la vie, celle que j'aime.
---
Lifestyle newborn documentary
Being lifestyle photographer is primarily a meeting people business. Lifestyle photography's goal is to make portraits more personal, intimate and make sure my clients have a pleasant experience during the session.
The lucky girl I am is very happy to work with dozens of large or small families, for occasional or regular photography session. People I've  meet have always nourished me with energy and willing . During my studies, my fulfillment in the internship was so important, while the courses asked me a thousand efforts.
I deeply love the people, their story, their love of life interests me. Their is a lot of beauty to be seen in simplicity that I have the chance to photograph. I often have the chance to be a little mouse, who observe the links between these people who trust me to photograph their everyday or their wedding.
And among these people, there is sometimes families that I particularly enjoy meeting threw the years. M & A, are one of those families. I knew them when they were only two, then three. And today at 4.
The lovely Mila came enlarge their joyful family. A house with blue shutters, colorful house that makes you want to live happy, creaky parquet, read stories sitting on the ground in the room all 4 together.
In short : life, the one I love.